P10 (MEST) MINISTRY OF EDUCATION, SCIENCE AND TECHNOLOGICAL DEVELOPMENT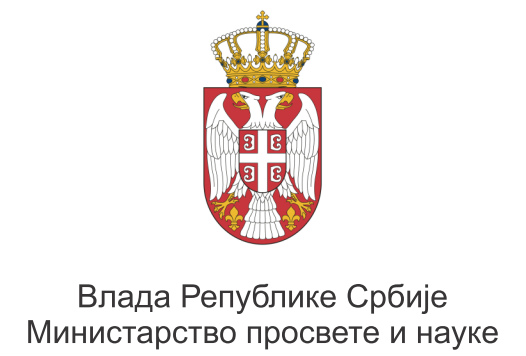 The Ministry of Education, Science and Technological Development is a a state administration body, whose operation is subject to supervision by the Government and the National Assembly of the Republic of Serbia. In accordance with the Law on State Administration the Ministry: takes part in the shaping of Government policy (preparing draft laws and other general acts, proposing development strategies, etc.); monitors state of affairs in the domains under its jurisdiction; implement laws, other regulations and general acts; passes statutes, orders and instructions; resolves administrative affairs and passes administrative acts; carries out inspection and supervision; ensures provision of public services; steers development in the domains within its jurisdiction, in accordance with Government policy; conducts other professional affairs – collecting and studying data from the domains of its jurisdiction, writing analyses, reports, preparing information and other materials, etc.
     The Ministry of Education, Science and Technological Development (MEST) will participate in almost all activities in the project. In the pre-implementation phase, the most important role of the MEST is to ensure that the developing Master program and PD courses are relevant and applicable to the needs, work conditions, roles and demands of principals and other educational leaders in Serbia. Based on the jointly agreed criteria, MEST will also delegate to the project 38 experienced principals and employees of the regional school authorities under its supervision to be trained in order to both improve their competencies in educational leadership and to be mentors in the implementation phase of the project. The MEST officials and some principals and employees of regional school authorities will also take part in Consortium meetings, participate in discussions on educational leadership issues, disseminate results and aid in management.