P4 (UNI) UNIVERSITY OF NIS, SERBIA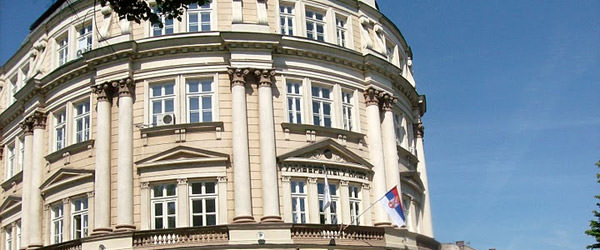 The University of Nis was founded in 1965 as a state higher education institution. At present, the University comprises 13 faculties: Faculty of Civil Engineering and Architecture, Faculty of Economics, Faculty of Electronic Engineering, Faculty of Arts, Faculty of Law, Faculty of Mechanical Engineering, Faculty of Medicine, Faculty of Occupational Safety, Faculty of Philosophy, Faculty of Physical Culture, Faculty of Science and Mathematics, Faculty of Technology and Teacher-Training Faculty. The University of Nis presently has 27088 students in all levels of study, 1560 teaching staff and 600 administrative and support staff.
     One of the leading principles of the University of Nis is to become a part of the European higher education area and to adjust its plans and programs against this aim, in the context of the reform of higher education system within the Tempus and other programs. University of Nis is engaged in many joint activities with regional and EU HE institutions.
     Faculty of Philosophy, UNI will take part in most project activities. First, UNI will participate in the creation and implementation of the interdisciplinary 60 ECTS MA program in the field of leadership in education. Within the program, a number of courses/syllabi will be designed which could be offered as independent life-long learning opportunities for employed educational leaders and as electives to social sciences and humanities students.  UNI will also work on teaching staff training and in intensive networking and cooperation with the aim of improving educational leadership in Serbia. UNI will also be engaged in the baseline study and review of the state of the art, as well as the dissemination activities of the project, and the quality assurance, management, and sustainability segments of the project.